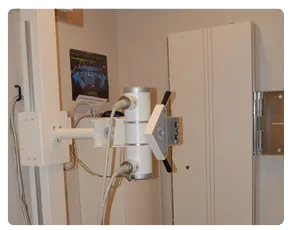 Like a branching lightening bolt, five pairs of nerves exit the spine in the lower back to form the two large sciatic nerves. There are a few causes of sciatica but the most common is the inter-vertebral disc. While a disc can't "slip," it can bulge, herniate or rupture. This can put direct pressure on the nearby nerves. The result? Swelling. Inflammation. Pain when coughing, sneezing or with others kinds of movement and of course leg pain.
Sciatica often worsens with extended bed rest. Pain pills or muscle relaxers are unable to correct the nerve compression caused by the bulging disc and often do not even touch the pain. Physical therapy merely works the area to increase your tolerance to pain. Surgery often involves cutting away disc tissue or removing bone to make room for the nerve.
Fortunately, sciatica often responds to safe, natural chiropractic care.
Improving joint motion, stabilizing the spine, and improving the health of the surrounding soft tissues with a series of chiropractic adjustments has produced results for millions.
Many patients report that they can resume their lives and that their symptoms disappear. Without resorting to drugs or surgery.
A chiropractor is uniquely skilled to evaluate and reduce the most common cause of sciatica nerve pain. It's the natural approach to relief and better health. Of course there is hope!